We create better
cities and stronger
communities
We deliver place-based strategies that are forward-looking but recognise the practical needs of today. Our strategic work considers the local context and megatrends impacting on neighbourhoods, towns and regions. 
We engage with community and stakeholders to better understand the story of their places. Our engagement techniques are creative, dynamic and meaningful and leave participants inspired to take action. 
We are doers and activate places during the day and at night. Our activations bring vibrancy to underutilised spaces and support the great work of local creatives.   
Check out our blog showcasing current and past projects!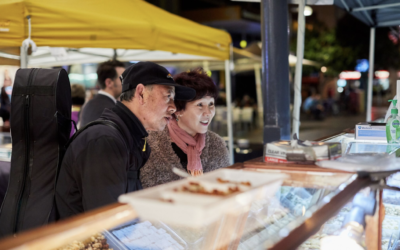 JOC Consulting has been commissioned to deliver a Feasibility Study on mobile vending and outdoor markets across the Waverley Local Government Area (LGA). We have teamed up with SGS Economics and Planning to explore the economic impact on brick and mortar businesses,...
read more
Wingham Place Making Strategy
I appreciate the efforts of the JOC team in delivering our vision in an awesome way! The people of Wingham are well set up now for cohesive planning collaboration with community groups, businesses and Council. Thanks for helping Wingham to be its best self!
We'd love to keep you in the loop!